04 July 2017
Signature of a Memorandum of Understanding between Monaco and Alipay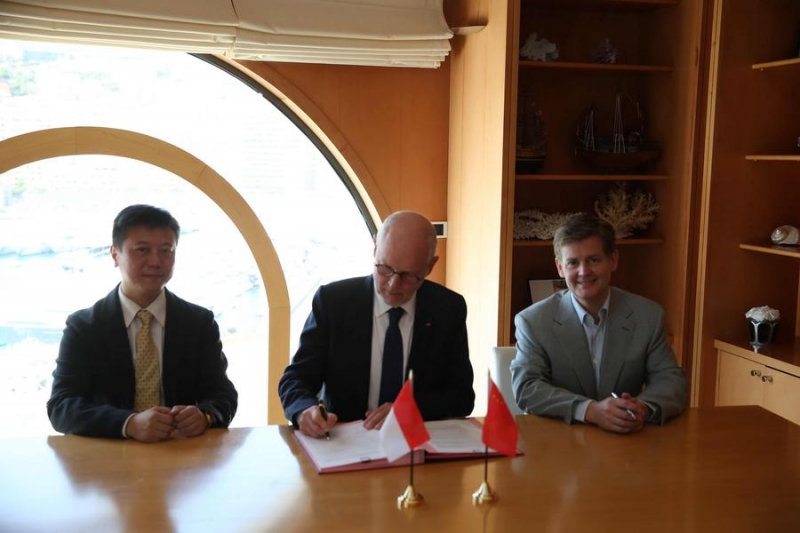 The Monegasque Government and Alipay, the world's leading online and mobile payment platform, which is operated by the Ant Financial Services Group, signed a Memorandum of Understanding that will enable Chinese customers to pay without cash, just as easily as in their own country, as traders in the Principality will accept payments via Alipay.
At this event, the Minister of State stated that "Mobile payments are the future, and China is at the forefront of innovation in this field. We are delighted to be able to offer these contactless payment methods to Chinese tourists who are visiting our Principality and we hope to reap the benefits of this partnership. "
Alipay, which is operated by Ant Financial Services Group, was launched in 2004. It now has more than 450 million active users and more than 400 partner financial institutions. In addition to online payments, Alipay is being launched on the in-store payment market, both in China and abroad. More than 8 million outlets in China accept Alipay, and more than 120,000 throughout the world.
In Monaco, several hotels, restaurants, luxury boutiques and souvenir shops have already joined the Alipay platform. The signing of this Memorandum of Understanding should facilitate the growth of the number of businesses that accept this type of payment.
Retour vers la liste