12 December 2016
Principality of Monaco acquires concession for Ventimiglia marina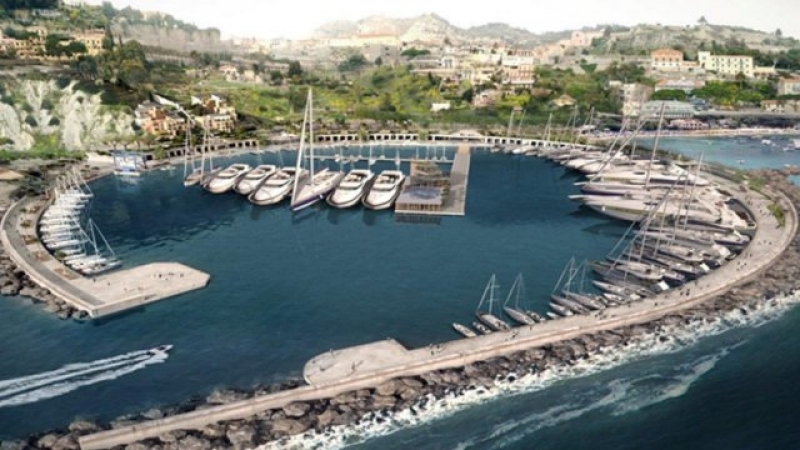 On 6 December 2016, the Cozzi Parodi group, led by Ms Béatrice Parodi, entered into an agreement with the Principality of Monaco, acting via the Société Monégasque Internationale Portuaire (SMIP), a subsidiary of the Monaco Port Authority (SEPM), on the sale of all shares of the company Cala del Forte, which holds the concession to operate Ventimiglia's marina.
The commune of Ventimiglia and the Liguria region made this agreement possible by approving a variation on the original project, which would allow larger yachts to use the port, and thus be more in line with the current yachting market.
The new owners of Cala del Forte intend to resume work very soon, from January 2017 if possible. The maritime construction work is set to be completed by summer 2018, enabling the port to begin operating, while construction on land should be finished in 2019. Eventually, the port complex will comprise 171 berths, ranging from six metres to 60 metres, around 400 parking spaces, a shipyard and 3,800 square metres of commercial space.
In parallel with the completion of the project, some urban development works will take place in the area surrounding the port. These will include repairing the sewage network, resurfacing the road, landscaping and installing a lift to link the port with old Ventimiglia.
The Mayor of Ventimiglia, Mr Enrico Ioculano, and the new CEO of Cala del Forte, Mr Aleco Keusseoglou, will give an initial press conference in Italy, during which additional information about the project will be provided.
The press conference will be held at 2 pm on 12 December at the Annunziata Fort in old Ventimiglia.
Retour vers la liste