20 August 2018
New road layout for Place du Casino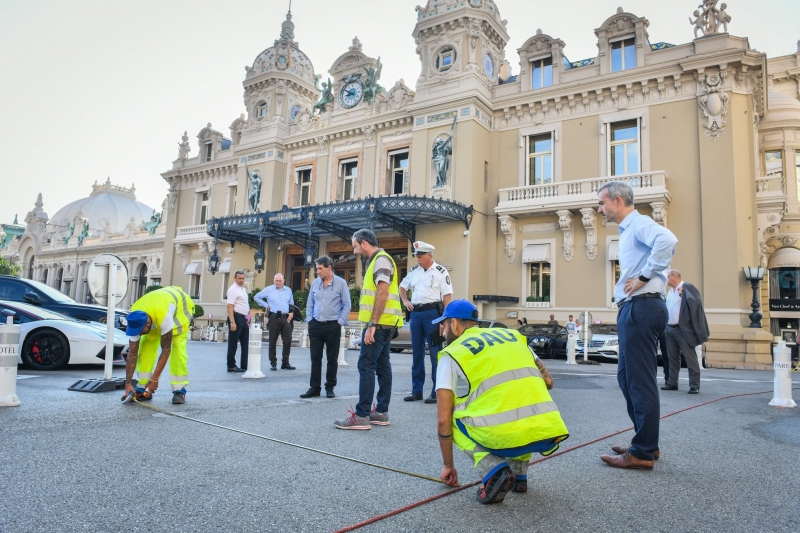 Started on Thursday 9 August 2018, a new road layout has been tested on Place du Casino.
The results of this initiative, which is being conducted under the aegis of the Société des Bains de Mer, the Police Department and the Department of Urban Amenities, will be analyzed at the end of the year.
The new layout includes pedestrianisation of the square. General traffic are diverted in front of the Hotel de Paris (in accordance with the plan attached to this press release). Hotel guests are still able to access the hotel and drop off their luggage.
This new road layout is being put in place as a trial. It addresses two objectives:
- pedestrianise the Café de Paris/Casino area to create a completely accessible and safe space
- maintain and improve traffic flow
More information about this subject is available on the Governments' social media pages and via the televised news programme on Monaco Info.
Retour vers la liste