19 July 2018
MONACO SUNDAY EXPERIENCE - 2018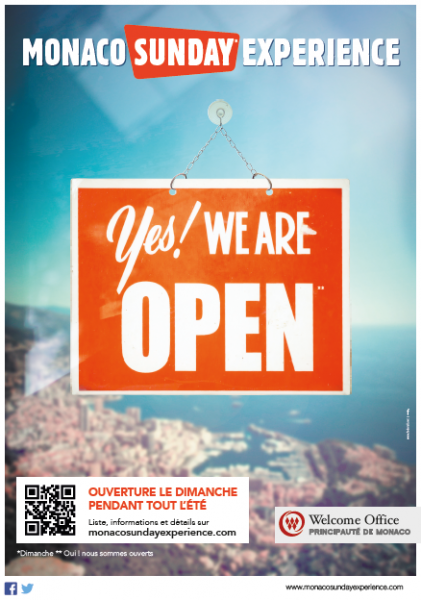 The « Monaco Sunday Experience » initiative has started !
As every summer, several shops, restaurants and museums of the Principality offer you comprehensive and diverse range of services, combining shopping, wellbeing, food and culture.
You can enjoy this Experience from July 8th until September 9th and are invited to visit the website below to find out which businesses are taking part in initiative, their dates and opening hours.
More information :
http://www.monacosundayexperience.com/index.php
Retour vers la liste