12 March 2019
Monaco introduces "smart" bus shelters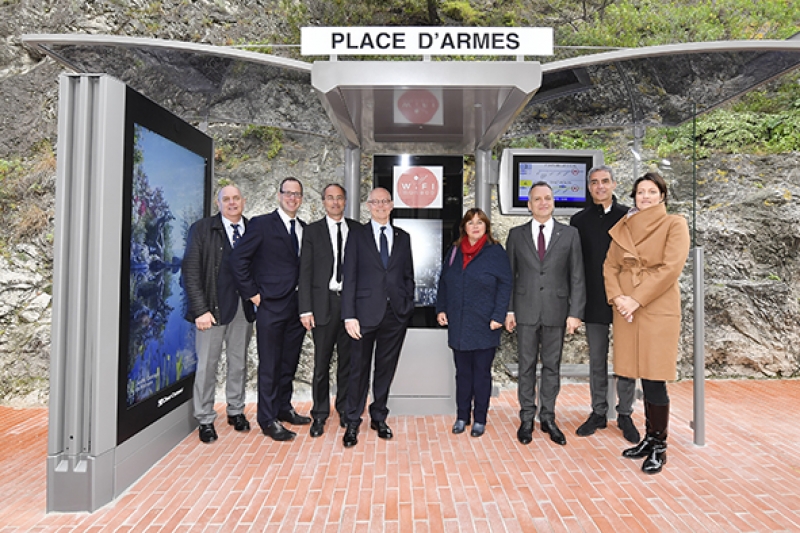 The Ministry of Public Works, the Environment and Urban Development, the Digital Transition Office and Monaco City Hall are currently in the process of replacing traditional street furniture with connected facilities.
As part of these efforts, the first test smart bus shelter was unveiled on Place d'Armes on March 4th.
Designed to provide an innovative means of outdoor communication and interactive information, these new shelters will include a number of brand-new, pioneering services for users:
- smartphone charging points
- a double-sided advertising screen on which institutional information can be displayed
- real-time bus information (CAM screen)
- a 32-inch digital touchscreen giving users access to three levels of services, which will be enhanced over time:
- sensors that will provide government departments with a better overview of the urban environment, particularly with respect to air quality and wireless internet quality
- free Wi-Fi hotspots
Thirty-three of Monaco's 57 bus shelters will be equipped with this new technology. They will be installed in iconic locations across the Principality and are intended to be true digital reference points at the heart of the city, developing new ways of interacting with users, whether they are residents, tourists or commuters. The company will complete roll-out of the shelters by September 2019.
Retour vers la liste