14 May 2019
First parcel delivery by drone in the Principality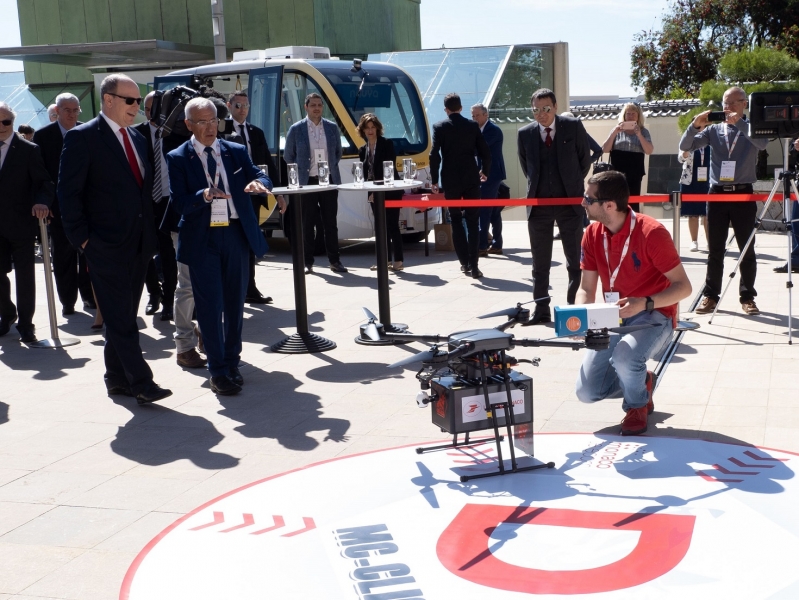 May 10th was marked by the first delivery of a parcel by drone as part of the Ever Monaco exhibition.
The device took off from the Place du Campanin post office in Fontvieille and headed towards the square in front of Grimaldi Forum, controlled by an operator from the company MC Clic.
After a few minutes of flight, the Sovereign Prince and the other personalities in attendance were able to witness the landing and delivery of this symbolic parcel, which contained the Monegasque delicacy barbajuans.
An initiative which Monaco Post Office would like, over time, to expand within the Principality.
More information is available on Monaco Info and the Governement social media.
Retour vers la liste