08 July 2016
Banning of single-use plastic bags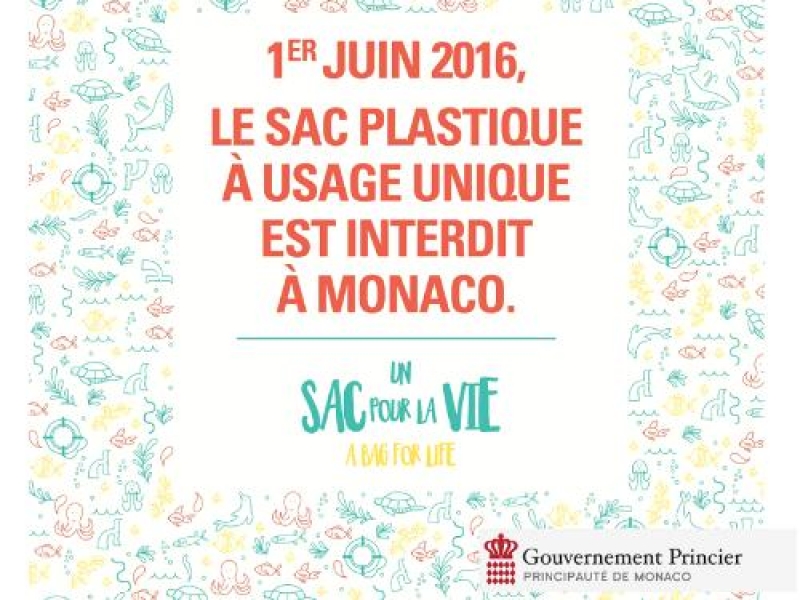 AS OF 1 JUNE 2016, IT IS PROHIBITED TO MAKE AVAILABLE, FREE OR FOR A CHARGE, THE FOLLOWING:
* Single-use checkout bags made wholly or in part from fossil plastics, which are less than 50 microns thick or have an internal volume of less than 25 litres. Only one of these conditions needs to apply to prohibit the distribution of the bag.
* Bags made from oxo-fragmentable plastics (i.e. plastics which break down into micro-particles that are invisible but nonetheless present in the environment).
Plastic bags which are at least 50 microns thick or have a minimum volume of 25 litres, whether or not they are made from bio-based materials, will still be permitted.
The Government is mounting an awareness campaign about the ban and why it is needed, using the slogan "a bag for life". To support the measure banning single-use plastic bags, the Government has decided to give every household in the Principality a reusable fabric (organic cotton) bag, which will be accompanied by a flyer explaining the initiative. The bags will be distributed via the postal service during September. They come from a French-based company and are made using organic cotton cultivated under fair-trade conditions in India.
Retour vers la liste